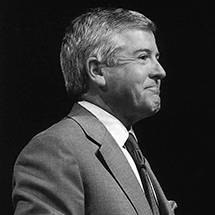 Dr Brünjes qualified in medicine at Guy's Hospital.
From his Harley Street practice he established the Premier Medical Group which was acquired by Capita in 2010.  A subsidiary, RTA Ltd, was sold to BUPA in 2005.  In 2016 Harry re-acquired Premier Medical.  In 2017 WARP Technologies and Medicals Direct were added to the Group.  
Dr Brünjes has been Governor of Bedford Modern School, Valderrama Golf Club, Expert Witness Institute, President of the Sussex Medico-Chirurgical Society, is a Fellow of the Royal Society of Medicine Vice-President of the College of Medicine since 2010. Dr Brünjes was Chairman of Lancing College between 2009 – 2019 and has been Chair of English National Opera and London Coliseum since 2015.  Dr Brünjes has a lifelong interest in music, theatre, opera, piano and in recent years has written 'Dial Medicine for Murder' which he has performed for two seasons at the Edinburgh Festival, a UK tour and most recently a tour in the USA.