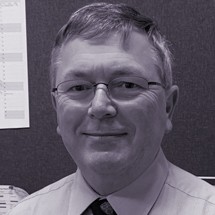 Dr David Alexander Hamilton
Further Information
Primary Position: Senior Medical Officer Radiation Oncology and Clinical Director Wellington Blood & Cancer Centre, Capital & Coast District Health Board
Place Of Work: Wellington Hospital, Wellington, New Zealand
Biographical Detail:
I graduated from Edinburgh University School of Medicine in 1980. I worked as HO, SHO and registrar in RIE Edinburgh, Victoria Kirkcaldy and Western General Edinburgh in Paediatric Surgery, General medicine, Medical Oncology and Clinical Oncology before first emigrating to England in 1987 to work in Clinical Oncology in Cambridge, Plymouth and Sheffield before moving to New Zealand to take up my current post in Radiation Oncology at Wellington Hospital in 1993. I have co-led the Open Communication training at CCDHB since 2009.
I am a Senior Clinical Lecturer for Otago University, Wellington School of Medicine and Health Sciences and a Fellow of the Australasian Chapter of Palliative Medicine. I became Clinical Director of the Blood & Cancer Centre at Wellington Regional Hospital in 2019. 
My clinical specialty areas are palliative oncology, CNS tumours, lung cancer, and adolescent and paediatric radiotherapy having worked in all areas of oncology over the last 30 years.