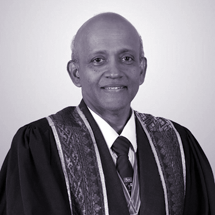 Prof G R Letchuman Ramanathan
Further Information
Professor of Medicine in the Clinical School Johor Bahru, Monash University Malaysia
President of the College of Physician, AMM and Fellow of Academy of Medicine Malaysia (AMM)
Dr G R Letchuman Ramanathan is presently the Professor of Medicine in the Clinical School Johor Bahru, Monash University Malaysia since May 2021.
Prior to that he was the Senior Consultant Physician and Endocrinologist in Department of Medicine, Hospital Ipoh, Perak, Malaysia.
He was the National Head of the Ministry of Health Internal Medicine Services since October 2014. He has been involved in many studies both local and international, mainly in diabetes related areas, as well as in endemic goiter prevalence studies and in health system research especially on patient safety.
Currently he is the President of the College of Physician Malaysia and Fellow of Academy of Malaysia. He was the President of ASAP – Autism Support Association for Parents until 2020.