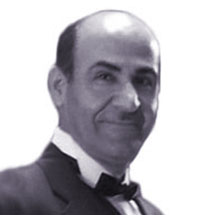 Prof Mohammad Ali Ghnaimat
Middle East and North Africa
Further Information
FRCP Edin
Consultant Nephrologist, Associate Professor Mo'tah University and Secretary General Arab Society of Nephrology and Renal Transplant.


Biographical Information
Qualifications
Jordanian Board Certified Internal Medicine- 1991, and Nephrology – 1996
Diploma in Nephrology, Hypertension and Renal Transplant, University of London- 1993/1994
Training in Nephrology and Transplantation: Hammersmith Hospital, London- 1994/1995
Specialty in Immunology of Kidney Transplantation: Harvard University, Boston- 2002/2003
Societies
President of Jordan Society of Nephrology and Renal Transplantation.

President of Jordan Society of Internal Medicine.

President of Jordan Society of British Medical Graduate.

President Elect of the Middle East Society of Organ Transplantation ( MESOT)
Publications
Scientific Papers Presented in Conferences
Participated in around 150 Medical Conferences and Meetings, and presented over 70 scientific papers.
COVID-19 Perspective (1 April)
So far Jordan has been one of the best countries in the whole world to take strict measures to win the battle against COVID-19.
The first case in Jordan was on March 2nd for a Jordanian who came from Italy mid-February. The total number of cases as of today is 274 and a total deaths of 5, three of them are in their eighties with comorbidities and two were early sixties.
Jordan was the first country in the Middle East to call for all Jordanians working or studying outside the country to come back home, we received a total of 5500 persons, examined them all in the airport and then put them all in quarantine in five star hotels, all paid for by the government, for 14 days then let them all sign a paper that they stay home for another 14 days. For the past three weeks our airports are closed (no flights from or to Jordan).
Jordan was the only country who sent a private airplane to Wuhan and brought all Jordanians and Arabs back. Jordan closed all schools and announced curfew on all and everyone since day one except for doctors and nurses.
All elective admissions and surgeries were delayed and all Hospitals and ICUs are being ready in case a crisis happen. The army took over distributing bread and food staff to all Jordanians and special medical teams took over distributing medicines to those with chronic diseases.
In the past five days the daily increase in the number of positive cases is steady at 10-15 cases per day.