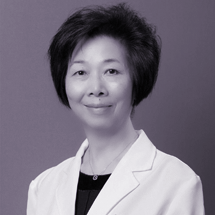 Further Information
Ip Sau Man, Mary
MBBS(HK), MD(HK), FRCP (London, Edinburgh, Glasgow), FHKCP, FHKAM, FAPSR, FCCP
Professor  Mary Ip is currently Chair Professor and Mok Hing Yiu Endowed Professor of Respiratory Medicine at the University of Hong Kong, and Chief of Division of Respiratory Medicine & Critical Care Medicine.  She graduated from medical school at the University of Hong Kong, and received post-graduate training in UK (Edinburgh and Birmingham) and in North America.
Professor Ip has served as Associate Dean (Education) (2000 - 2013), Founding Director of the Institute of Medical and Health Sciences Education (2004 - 2010), and Head of Medicine (2016 - 2019) at the LKS Faculty of Medicine at HKU.  She has also served in leadership capacity in many professional organizations - President/Chairperson of the Asia Pacific Society of Respirology, Hong Kong Thoracic Society, Hong Kong Lung Foundation, and Hong Kong Society of Sleep Medicine,  Respiratory Subspecialty Board of Hong Kong College of Physicians.
Professor Ip is actively engaged in clinical and administrative work at Queen Mary Hospital, HKU-Shenzhen Hospital and Gleneagles HK.  Her major research interests in sleep disordered breathing and lung function tests have impacted upon clinical practice in Hong Kong, and she has published over 260 international peer-reviewed papers or book chapters.  She regularly performs editorial and reviewer work for international journals and grant panels in the fields of pulmonology and sleep medicine.