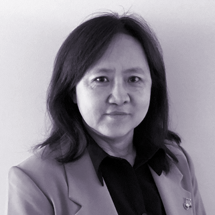 Australia - Western Australia and the Northern Territory
Further Information
Dr. Mya Mya Yee is a graduate from University of Medicine (1), Yangon, Myanmar who received her MRCP in 2000 as well as her FRCP in 2007. She also achieved her Doctorate degree in Hepatology in 2007. She was the Head of Department of Hepatology and Consultant Physician in Internal Medicine in Myanmar until she migrated to Australia in 2011.
Dr. Mya Mya Yee also received her FRACP (Australia) in 2013 and is currently the Senior Consultant Physician of both the Acute Medical Unit and the Internal Medicine Unit of Royal Perth Hospital which is an acute tertiary hospital of Western Australia. She also has a special interest in Hepatology and perioperative medicine.
Dr. Yee is also interested in teaching, training and supervision. She is an adjunct senior clinical lecturer of University of Western Australia (UWA) and actively participates in physician training.