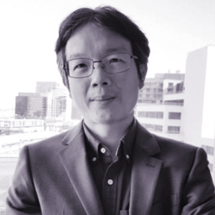 Australia - Queensland, New South Wales and the Australian Capital Territory
Further Information
Consultant Physician - General (Internal Medicine)
Ballina District Hospital
New South Wales,
Australia
Dr Khoo graduated from Newcastle University in England where he obtained his MBBS and PhD qualifications. He migrated to Australia in 2012 and remains active in clinical and academic positions. He works full-time as a consultant physician and is head of medicine at Ballina District Hospital, Northern New South Wales. His academic appointments include Senior Lecturer in Medical Education at Griffith University, Queensland, and Clinical Associate Professor at the University of Wollongong, New South Wales. Via these appointments, he teaches into graduate medical school programmes and supervises higher degree by research candidates.
Dr Khoo has a special interest in movement disorders, in-particular Parkinson's disease. His other research interests include polypharmacy and frailty.
As a regional adviser, Dr Khoo is happy to be contacted if he can assist as a representative of the college and looks forward to hearing from local fellows, members and affiliates in Australia.