Designatory Letters:
MB Lond, MD Lond, DSc Lond 1971, FRCP Lond 1970, FFOM 1979, FRCP Edin 1985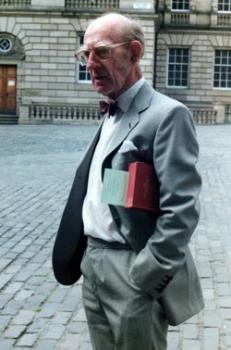 (Contributed by Anthony Seaton) Ian McCallum, uniquely, was Dean of the Faculty of Occupational Medicine, President of the British Society of Occupational Hygiene, President of the Society of Occupational Medicine and editor of the British Journal of Occupational Medicine. A scholarly man, he nevertheless had a lighter side; a love of Scottish country dancing and of gardening. Born in Ayrshire, Ian graduated from Guy's in 1943. His academic life was spent in Newcastle, where he became Professor of Occupational Medicine, building the link between occupational and general medicine. An exemplary occupational physician, he investigated workplace diseases, published widely and influenced preventive regulation. His list of publications stretches from 1945 until the year of his death. In 1985 he retired to Edinburgh and spent much time in the library of the College of Physicians, continuing his researches into the medical history of metals. In his scholarly book, Antimony in Medical History (1999), he described the history of the metal from the Ebers papyrus of 1550BC, through its use by Paracelsus and in tropical medicine, to the disputes about its role in cot death. Some of his later publications related to the scrolls of the alchemist, George Ripley, one of which is in the College library. Ian was appointed CBE in 1987. He leaves his wife, Jean, four children and six grandchildren. He was a family man and a churchgoing Presbyterian. He loved his kilt, his bow ties and his Scottishness. An enthusiast for all he did, he has left an important mark on occupational medicine.