Designatory Letters:
MB Wits 1942, MRCP Edin 1948, FRCP Edin 1968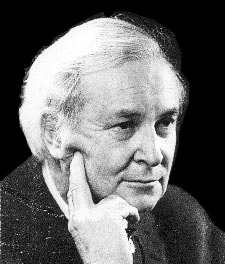 (Based on information supplied by his wife and family)
The eldest of four children, he was born in Johannesburg, South Africa, was educated there and studied medicine at Witwatersrand University where he qualified in 1943. He considered training in neurosurgery, encouraged by Dr Roland Krynauw, but wile still in the army was ill and, instead gained an MSc for a dissertation on the jumping shrew.
November 1946 saw him leave for postgraduate studies in the UK, shortly joined by his wife and son, David. After passing his MRCP Edinburgh and London he studied under Professor Aubrey Lewis at the Maudsley Hospital, London and gained his DPM London. On returning to South Africa he pursued further studies in neurology and psychiatry, became a partner in a Johannesburg practice but came to feel that he could not live in his home country under Apartheid, something both he and his wife were vehemently opposed to.
Once again he went to England to be joined there by his wife and two children, taking up the position of consultant psychiatrist at St Francis Hospital in Haywards Heath, remaining there until he retired in 1973.
The great interest, one might say the passion, of his life was writing poetry something he started to do when only 15 and still at school but he also wrote books, plays, set up The Brighton Poetry Society and edited a book entitled Sexual Problems (London, Elek, 1975). With great modesty he recalled how little of what he wrote was ever published " chiefly due to a profound lack of confidence, time and a long bout of heart disease."
To his immense delight his family gave him a book of his poems on his 90th birthday, a copy of which is now in the Library of the Royal College of Physicians of Edinburgh for all to enjoy and ponder on.