Designatory Letters:
MB Camb 1942, MRCP Edin 1951, FRCP Edin 1962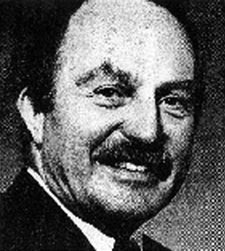 Born in India, his mother died of puerpral fever shortly after his birth. His father, an officer in the army, arranged for others to care for him first in India then in the UK. He was educated at Pembroke College, Cambridge then St THomas's Hospital London, qualifying in 1942 after which he did house jobs before going into the army.
In 1944, having been struck in the knee by "friendly fire" he was invalided out of the army and later began his studies in dermatology, first in Addenbrookes, Cambridge, then in The Royal Infirmary of Edinburgh. His first consultant post was in Aberdeen followed by one in Glasgow where he became famous for his work on the staphylococcal form of toxic epidermal necrolysis subsequently given the eponymous name of " Lyell's Disease".
Like many others in the 1970s he became disappointed and disillusioned with the changed governance of the profession and the inevitable changes in clinical care. He resigned but more recently many of the changes he had fought for came about and, frail as he was, he was able to be present at the opening of a new Dermatology Department named the Alan Lyell Centre. Sadly he was predeceased by his wife, Rachael and his son, Brian but his daughter Biddy was able to come over from America for his 90th birthday and to be by his side when he died.