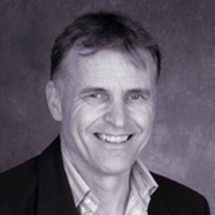 Further Information
Biographical information
Professor Rademaker completed his postgraduate training in dermatology at St Bartholomew's Hospital, London, and the Glasgow Royal Infirmary, Glasgow, after qualifying from Southampton University Medical School (United Kingdom). He worked as a consultant dermatologist for the Glasgow Area Health Board, before emigrating to New Zealand in 1991 as Director of Speciality Surgery, Health Waikato.
He is currently clinical director of the Dermatology Department, Waikato Hospital District Health Board and is an Honorary Associate Professor at Waikato Clinical School (Auckland University School of Medicine). Since coming to New Zealand, he has been involved in a large number of national/international committees including Medicines Adverse Reactions Committee (acting Chair), Pharmacology and Therapeutics Advisory Committee (PTAC), Standards Aust/NZ Solaria standard, New Zealand Council on Healthcare Standards (Surveyor), National Paediatric Dermatology Review (Chair), Speciality Advisory Committee (Dermatology), New Zealand Skin Cancer Control Steering Committee, International Transplant Skin Cancer Collaborative, etc.
Professor Rademaker is an experienced general medical dermatologist. He is particularly interested in the management of inflammatory skin disorders such as acne, eczema, paediatric dermatology (children's skin problems), and occupational dermatology. His current research interests are the early diagnosis and medical (non-surgical) management of melanoma and non-melanoma skin cancer.