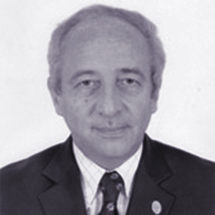 Middle East and North Africa
Further Information
Biographical information
Professor Hisham N Tarraf MD, FRCP Edin
Professor of Medicine and Allergy and Head of Medical ICU Units, Cairo University
Host examiner for PACES in Cairo since 2007, having been involved in initiating the exam there in 2001.
Extensive experience in medical education and in designing under and postgraduate curricula, including Allergy Courses in the Ministry of Health and the Egyptian Medical Syndicate.
Trained in Case Western University, Ohio, USA and Guys and St Bartholomew's Hospitals, London, UK.
Published over 50 papers in international journals
President, Modern Egyptian Society of Internists, Board Member,  Egyptian Society of Internal Medicine and Egyptian Society of Allergy and Immunology
International Member, American Academy of Allergy Asthma and Immunology, American Thoracic Society and European Academy of Allergy and Immunology.
since 2008 Assembly Member of the WHO's Global Initiative in Asthma (GINA).