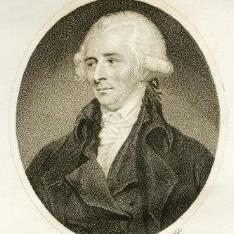 (1729 – 25 February 1805)
Biography
William Buchan was born at Ancrum, where his father had a small estate, in 1729. His early education was at the local grammar school and even from an early age demonstrated a keen interest in medicine, acting as a novice village physician. Buchan entered Edinburgh University in 1749 with his family pressuring him to enter the ministry. Buchan shifted his focus to medicine, then botany and finally medicine, after nine years at the university. Upon leaving university, Buchan opened a small practice in Yorkshire in 1759 before being appointed as a physician at the Foundling Hospital in Ackworth, Yorkshire. There he wrote his MD thesis, which was published in Edinburgh in 1761. In 1760 Buchan married Elizabeth Peter and together they had a daughter and two sons.
In 1762, Parliament stopped funding foundling hospitals and so Buchan moved to Sheffield where he set up a medical practice. Buchan returned to Edinburgh in 1766, where he again established a private practice and lectured on Newtonianism and natural philosophy.
In 1769, Buchan published what would become his most famous work, Domestic Medicine. It initially cost six shillings and the first 5,000 copies printed quickly sold out. Between 1769 and the last edition, which was published in Philadelphia in 1871, there were at least 142 separate English language editions and it was published in almost every major European language. Catherine the Great was so impressed with Buchan she sent him a medal and commendatory letter. Domestic Medicine was so popular because it was one of the first works of its kind. Buchan wrote this text in layman terms and described diseases with treatments thoroughly enough so people could actually identity and treat diseases.
Buchan moved to London in 1778 where he would spend the remainder of his life. Whilst in London, Buchan published several other minor works. He died on 25 February 1805 in his son's home and was buried in Westminster Abbey.
Notable Achievements
Buchan became a fellow of the Royal College of Physicians of Edinburgh in 1772.
Key Publications
Domestic Medicine, or, The Family Physician (1769)
On the Offices and Duties of a Mother (1800)
Advice to mothers on the subject of their own health, and on the means of promoting the health, strength and beauty of their offspring (1803)