Designatory Letters:
MB Lond/WI 1954, MRCP Edin 1963, FRCP Edin 1977, Commander of the Order of Distinction 1985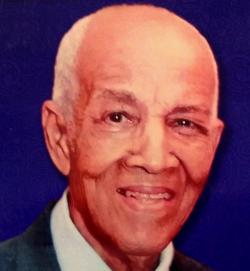 Keith Anthony Walpole McKenzie was born on 9 August 1927 in Guy's Hill, in the parish of St Ann, in Jamaica, the only child of the Revd. Arnold Ashbourne McKenzie, an Anglican minister, and Rita Ford McKenzie, a postmistress. The family soon moved to Grange Hill, Westmoreland, which Keith would consider his home town for the rest of his life.
His parents placed much value on education, and sacrificed dearly for Keith. At the early age of four he was sent to attend infant school in Lucea, Hanover. He continued his education at Morris Knibb Preparatory School and Jamaica College in Kingston, catching the train back home or getting rides with the Gleaner man during vacations.
After graduating from high school, Keith went to work as a medical technician in the Government Laboratory on North Street, Kingston, and also worked in Port Antonio. He applied to the fledgling University College of the West Indies and was accepted into the first class to study medicine at the university in 1948.
It was during his university years that he met and courted a young medical technologist named Norma Elaine King, whom he married on 15 December 1956. The young couple lived and worked in Kingston and Linstead, and settled in Kingston, where their only child David was born on 6 February 1961.
In Kingston, Keith worked at the Kingston Public Hospital in the medicine wing, then in 1963 began working as a paediatrician at the Children's Hospital, later to be renamed the Bustamante Hospital for Children. He pursued specialised training in paediatric cardiology in Edinburgh, Scotland, in 1962 and Toronto, Canada, in 1966. His devotion to excellence led to his appointment as Senior Paediatrician at Bustamante Hospital for Children. He also achieved international recognition as a Fellow of the Royal College of Physicians of Edinburgh in 1977, and national recognition as a Commander of the Order of Distinction in 1985.
Keith enjoyed over 50 years of public service and private practice as a paediatrician, renowned and admired by all who came in contact with him. Following the death of his beloved wife Norma in 2004, Keith retired from medicine. He found a renewed zest for life when he fell in love again and married Venice Cecelia Guntley, an Anglican minister, in 2006. Keith and Venice enjoyed social functions and travelling, and gave devoted service to the Church of the Ascension in Mona Heights.
After a short illness, Keith departed this life on 17 September 2017. He leaves behind his wife Venice, son David (Veronica), grandchildren Brian and Catherine, and numerous colleagues, family and friends.
David McKenzie