Specialty:
General Internal Medicine
Designatory Letters:
MD Georgetown 1960, ScD StVincent 1987, MD Thessaloniki 2000, FACP 1970, MACP 1996, FRCP Edin 2002, FRCP London 2007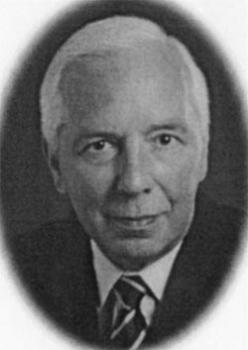 The death as a result of a cerebro-vascular accident on 14th April of Thomas Andreoli marks the end of a brilliant academic and clinical career, the passing of a man utterly dedicated to the highest standards of medical education, and leaves us with memories of a man who loved life, was passionate about art and music, and had a family that adored him as much as he adored them
Androeli was a son of the Bronx, New York, taking his first degree at St. Vincent College and his MD, magna cum laude, at Georgetown University before further research training at Duke University. Largely on the basis of work he did there he was Founding Director of Nephrology at the University of Alabama in Birmingham School of Medicine. In 1979 he was appointed Chair of Internal Medicine at the University of Texas Medical School and remained there until 1988 when he became Professor and Chair of the University of Arkansas succeeding years seeing the University and his own department going from strength to strength.
If there was one passion he would lay claim to it was bedside teaching of his students. Awards, titles, prizes and acclaim poured in. Around the world he received honorary degrees, fellowships (such as FRCP Edin.), lifetime achievement awards. Programmes, buildings, libraries and countless awards were named after him.
He not only loved opera and the singing, amongst others, of Frank Sinatra, but was himself a good singer. His wife is a partner in a law firm in Little Rock. He is survived by 10 grandchildren and physicians worldwide who remember him and his inspired teaching and role-modelling with pride and deep gratitude.