Designatory Letters:
MD Toronto 1955, MRCPE 1965, FRCPCan 1971, FRCP Edin 1981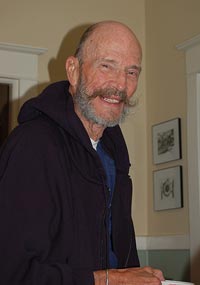 (Contributed by his family)
Dale McCarthy died peacefully at home with his loving family by his side on April 26, 2007 in his 77th year. following a five-year struggle with cancer, and a short illness at home.
He will be dearly missed by his children: Beth McCarthy (Philip Burge), Megan McCarthy (Kirstin Lurtz), Sean McCarthy, Kirsten McCarthy (Mark Bullen); his aunt, Doris McCarthy; not to mention his countless friends and colleagues. Dale was predeceased by his wife, Margaret McCarthy (nee Brown) and his parents Douglas Finlay McCarthy and Audrey Eva McCarthy (nee Dale).
Born March 6, 1931 in Kapuskasing in Northern Ontario, Dale graduated from the University of Toronto in 1955 in medicine. In 1961 he and his wife, Margaret, moved to Edinburgh, Scotland where he completed a fellowship in Rheumatology at the Northern General Hospital. In 1966, the family moved back to Toronto. During his career, he worked extensively with the Ontario March of Dimes conducting northern clinic trips. After retiring from medicine in 1999, he worked as a trainer and administrator for the University of Toronto Standardized Patient Program, serving both the University and the Medical Council of Canada. Throughout his career, he received many honours and awards, including those presented by the Ontario March of Dimes, the Arthritis Society, as well as teaching awards from Toronto General Hospital in 1987, 1990, and 1992.
Dale remains an inspiration to many, with his warmth, intelligence, enthusiastic sparkle and quick and wry sense of humour. He will be greatly missed not only by family but by many friends and his patients.