Cullen was born in 1710 (the second son in a family of seven children). 
His first schooling was in Hamilton where his father was the factor of the Duke of Hamilton's large estate.  In his teens he moved to Glasgow where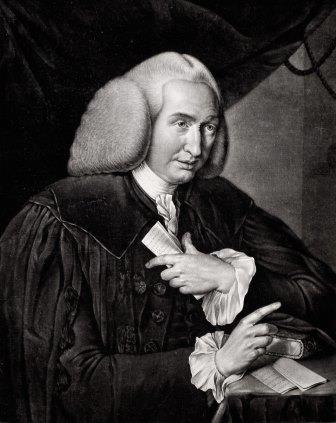 he attended medical classes at the university and was bound apprentice to Mr John Paisley of the Faculty of Physicians and Surgeons.  Mr Paisley had a large medical library which he encouraged his apprentices to use. 
Next the 19 year old Cullen became a ship's surgeon on a vessel trading in the West Indies. 
In his mid?twenties (after working as an assistant to a London apothecary) Cullen returned to Edinburgh where he was a student founder member of the Royal Medical Society. 
In 1736 family circumstances forced Cullen to return to Hamilton, where he started a medical practice.  His practice grew rapidly (William Hunter, who became a famed London physician and obstetrician, was his resident pupil) and he looked after the Duke and his family and the estate workers.  In the College library there is a ledger in which Cullen recorded the drugs used for his various Hamilton patients which included the Duke's horses and dogs.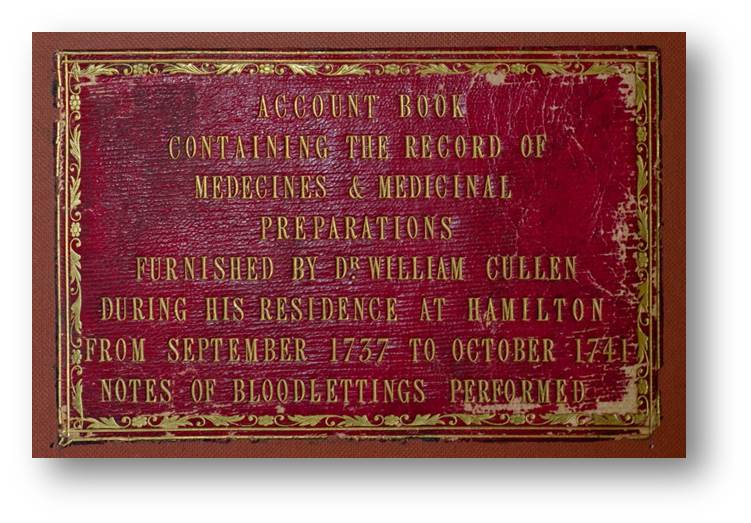 It is perhaps unkind to note that the Duke spent more money on drugs for his horses and dogs than for his wife and children.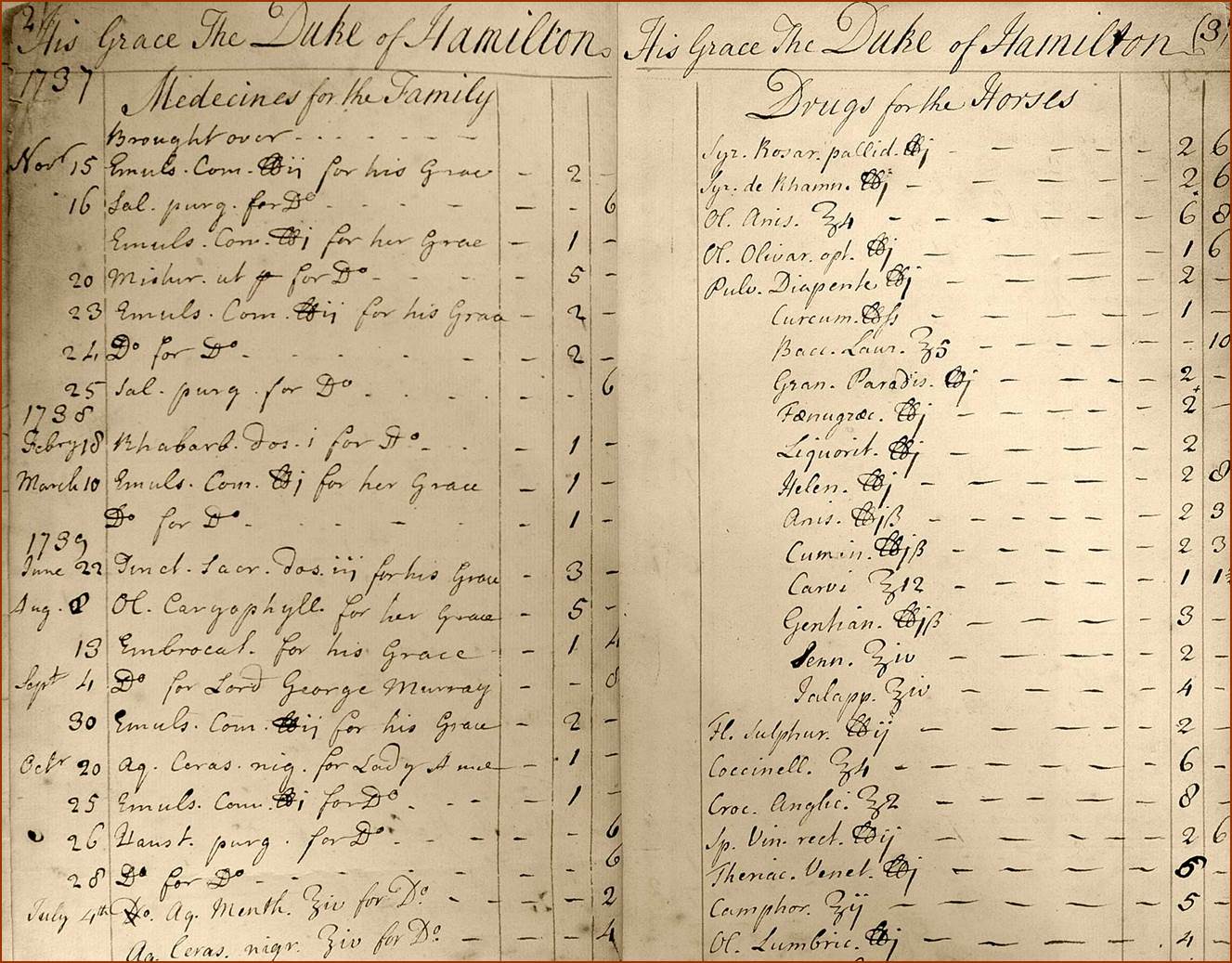 Cullen's next move was to Glasgow.  Where he gave extramural (non-university) lectures in medicine until 1746, when he became the University professor of medicine.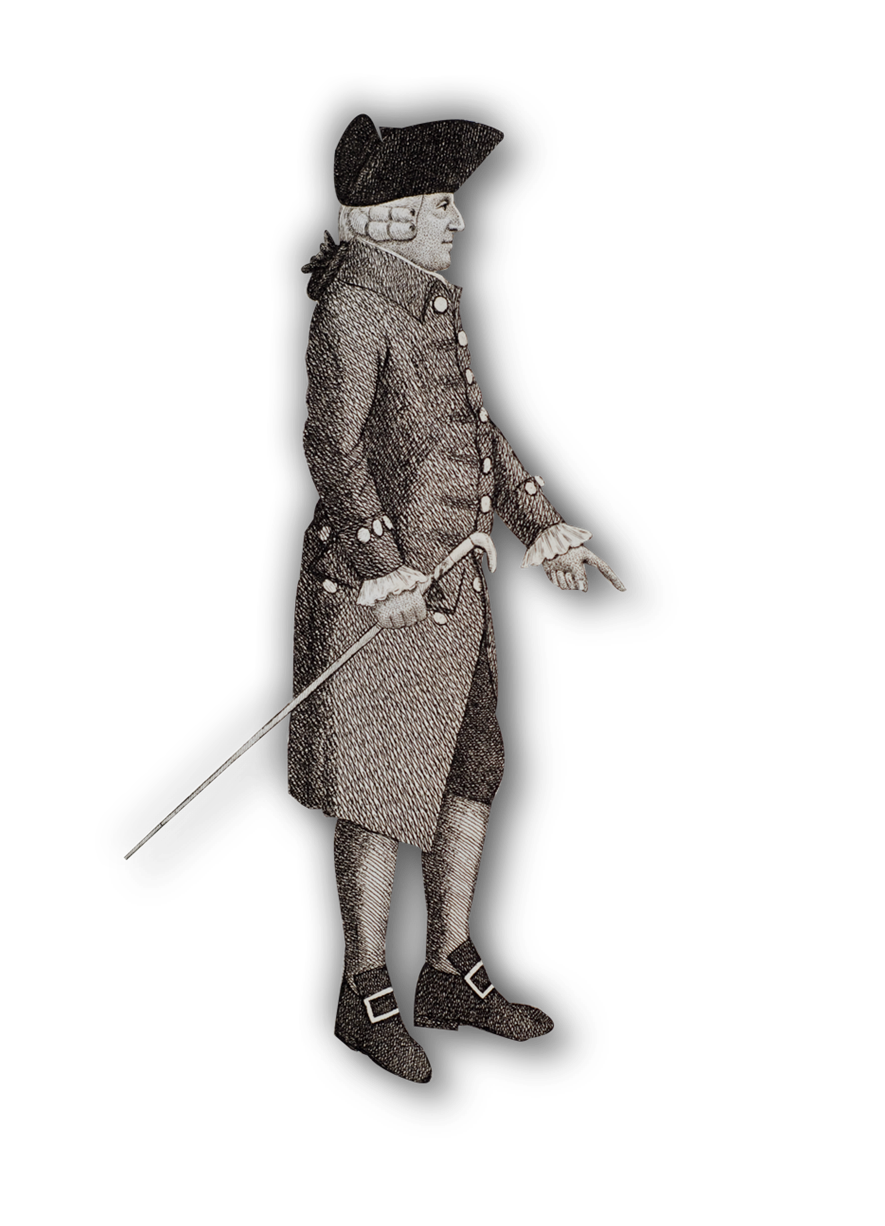 As well as medicine Cullen also gave lectures and practical demonstrations in chemistry, materia medica and botany - the lectures were in English not Latin.  During Cullen's Glasgow days one of his pupils was the brilliant chemist Joseph Black, discoverer of magnesium and carbon dioxide.
A good friend was the economist and philosopher Adam Smith, who was appointed Professor of Moral Philosophy a few days after Cullen's appointment.
In 1755 Cullen became Edinburgh University's Professor of Chemistry.
Unlike Cullen, most Edinburgh senior physicians had studied at Leiden (preferably under Boerhaave) and were unsure about this West Coast arrival.  However Cullen overcome the opposition - helped by the patronage of the 3rd Duke of Argyll.
It did not take long for Cullen to build on his Glasgow reputation and he became an immensely popular lecturer.  He published several academic medical texts including 'First Lines on the practice of Physic' and 'Synopsis Nosologiae Methodicae'.
By this time Cullen's reputation was great and he was supplying a great deal of medical advice and diagnosis by letter, with a wide array of correspondents seeking his opinion.
His death
On February 5 1790 William Cullen died at Kirknewton, just outside of Edinburgh, at the age of 79 - where he had spent a lot of money on improving and landscaping a  small estate.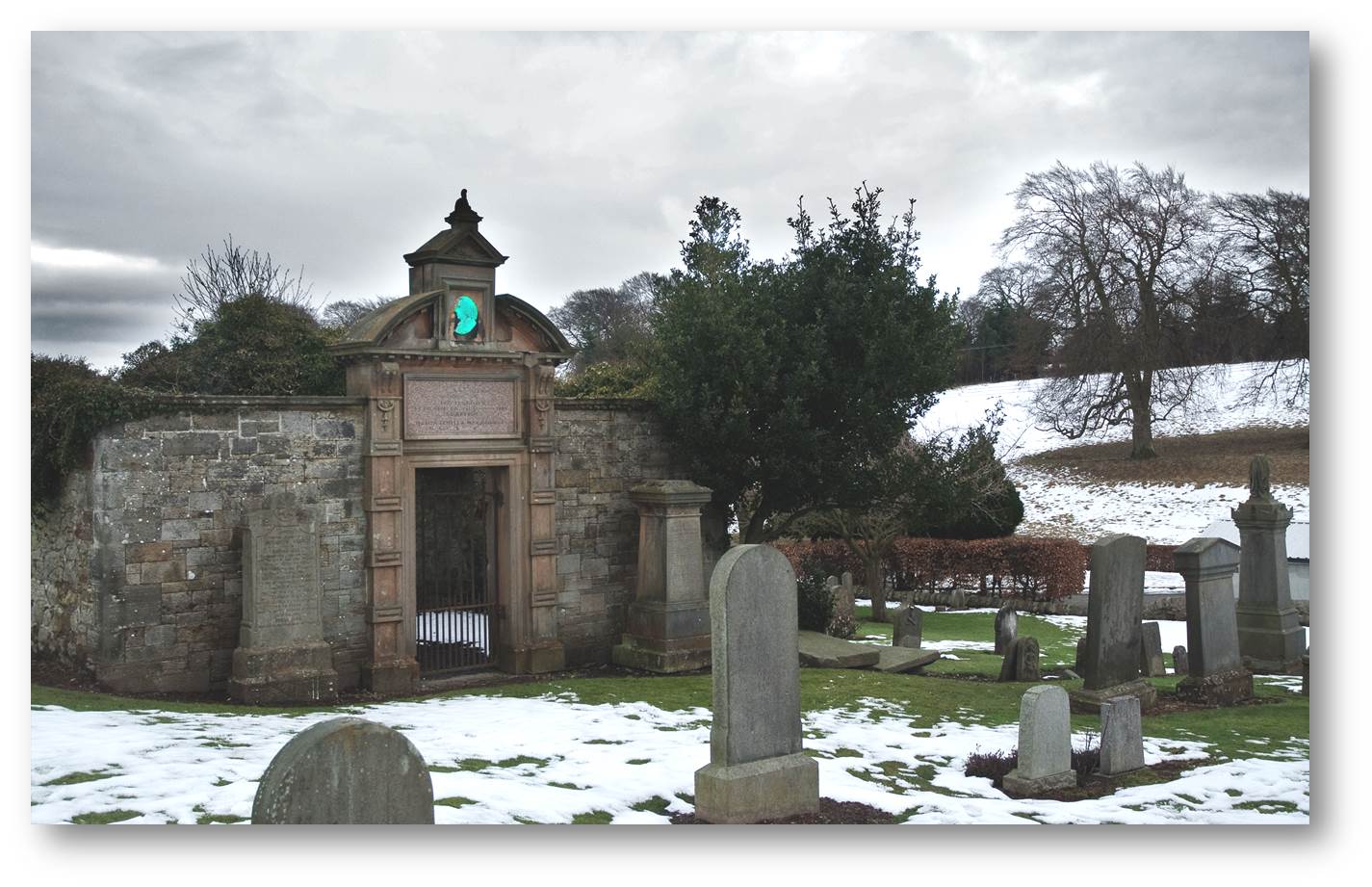 Kirknewton Cullen Grave
Sadly - Cullen did not manage to provide for his family as well as he's hoped.  His wife had died four years before him and he was concerned about his two unmarried daughters. 
Thomas Da Quincey in his Reminiscences of the Lakeside Poets describes visiting the two daughters of Dr Cullen living in a cottage in the lake district in genteel poverty.  Adam Smith managed to get them a small pension.
Until recently we could only speculate about what had happened to his considerable publication income we knew he got from publisher Charle Elliot - never mind the money from his practice.  But judging by the disputed will that features in his daughters Margaret's novel Home - a popular member of the Edinburgh Legal fraternity Lord Robert Cullen may have been partly responsible.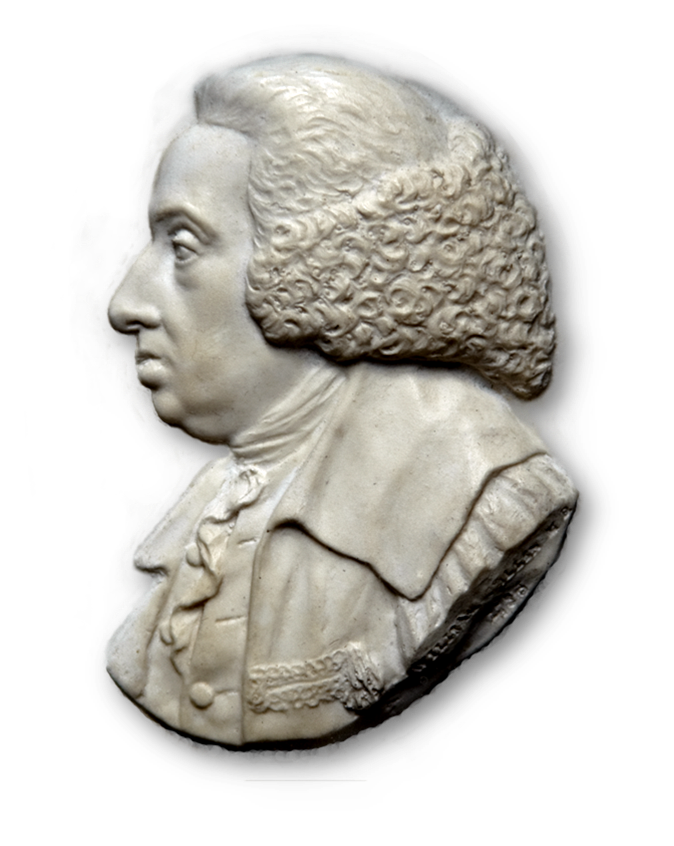 Conclusion
Cullen was a key figure in the Scottish Enlightenment.  He explored the relationship between medicine and science and he played a major role in establishing the Edinburgh of his day as the English speaking world's foremost medical centre.
Many of the founding members of the College of Physicians of Philadelphia had been students of Cullen. And he influenced many Doctors including Benjamin Rush.  They were not impressed by his particular system of teaching as much as "the imaginative cultivation of the art of teaching" itself, with his emphasis on the clinical experience as the final and most important determinant of diagnosis and therapeutic decisions.  They were also impressed by his expertise on environmental factors such as climate effects on health.
You can find the digitised Cullen collection online here
Follow our Twitter account @RCPEHeritage or our Facebook page or sign up to our newsletter to get notifications of new blog posts, events, videos and exhibitions.